Jaguar Brake Service
Jaguar Brake Service & Maintenance in Lake Bluff, IL
Keeping up to date with your regular maintenance is an important factor in ensuring peak performance from your luxury Jaguar model. In those routine maintenance checkups, there will come a time when your brakes need to be serviced. Whether your brake pads, fluid, or rotors need servicing, the team at Imperial Motors Jaguar is here to assist you. If you want to know what type of maintenance your Jaguar should need at specific mile marks, check out the maintenance schedule. Be sure to check Jaguar EliteCare to learn more about your warranty and see if these services are covered. Our service center in Lake Bluff, IL, is more than happy to assist you, so give us a call at (877) 752-4258 or contact us online.
Jaguar Brake Coupons Available
Are you ready to have the Imperial Motors Jaguar service team assist you with your brake maintenance? Consider perusing our service and parts specials to see if we have any offers dedicated to the brake service you're interested in. Our specials are always changing, so keep an eye out for the one that suits your maintenance needs.
Schedule Your Jaguar Brake Service Appointment
If you're ready to schedule a service appointment with the Imperial Motors Jaguar service team, then complete our online form. We offer a variety of brake services, so you can rest assured that your luxury Jaguar model is in the best hands. After a quick and efficient service, your vehicle will be returned to you ready to hit the road.
Popular Jaguar Brake Services Offered
Imperial Motors Jaguar provides a multitude of popular brake services that will ensure your Jaguar is functioning properly. To learn more about the key brake services our team offers, browse below.
Jaguar Brake Pad Replacement
---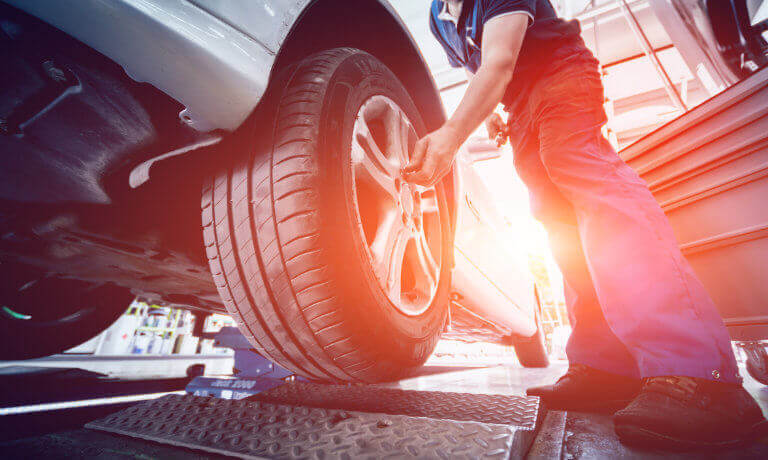 Do you hear squeaking or squealing when you brake? Is there a vibration when you stop? Then it may be time to replace your brake pads. If you don't replace your brake pads, it can take you longer to stop. A timely brake pad replacement will prevent your car from becoming a danger on the road.
Jaguar Brake Fluid Replacement
---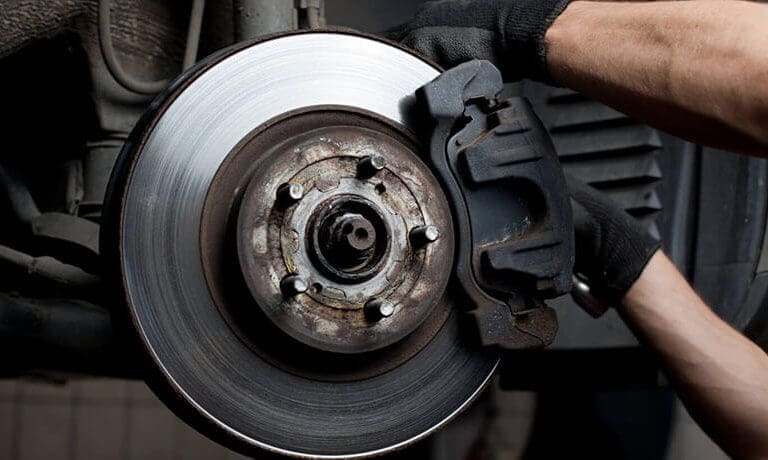 Replacing your brake fluid amplifies your braking force and makes it easier to stop. Your brake fluid ensures that you have a smooth stop when you need one. As your brake fluid gets older, your stopping capabilities may not be as smooth as you wish. Not replacing your brake fluid when suggested will cause moisture contamination in your brake reservoir and reduce your braking capabilities.
Jaguar Brake Rotor Maintenance
---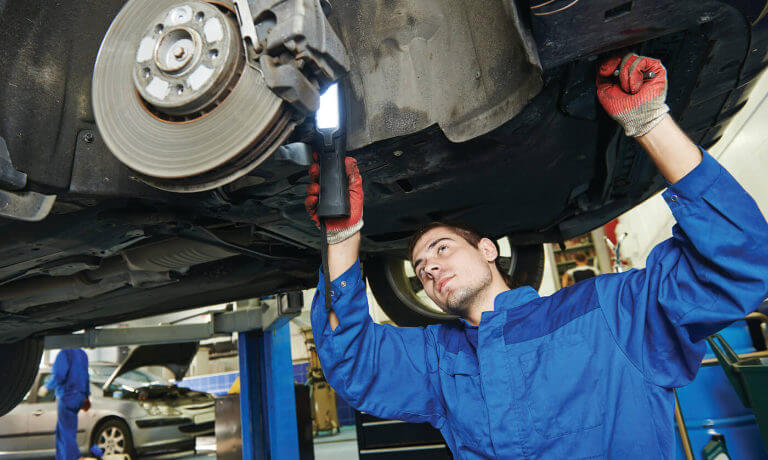 Signs of worn brake rotors include vibrations when braking, squeaking and squealing, visible damage on the rotors, and a longer period of time to brake. Following the maintenance schedule for your Jaguar will ensure proper braking on the road.
Jaguar Brake Calipers Available
---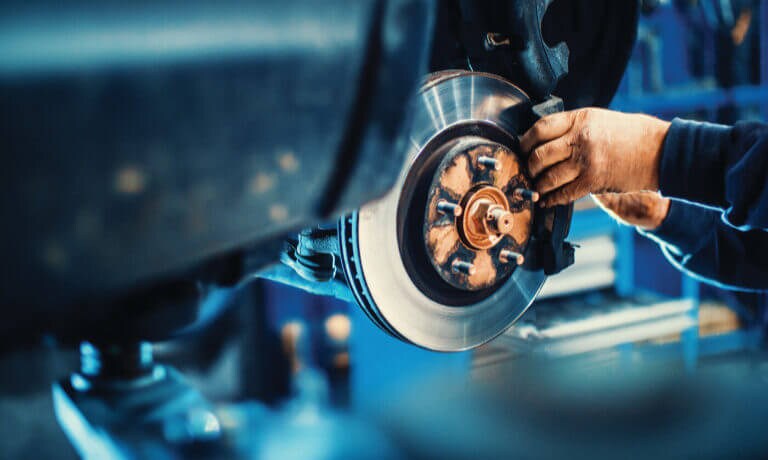 The Imperial Motors Jaguar service team has brake calipers available if your model is in need of a replacement. The caliper is a part of the disc brake system, typically found in the front brakes of the car. Brake calipers will help slow the car by creating friction with the brake rotors. When broken, your braking capabilities will diminish. Our team is more than happy to service and repair your brake calipers.
Jaguar Brake Service Available at Imperial Motors Jaguar of Lake Bluff
Service at Imperial Motors Jaguar in Lake Bluff, IL, is quick and efficient. Our knowledgeable team is capable and prepared to service your Jaguar model, allowing you peace of mind that your vehicle is in the right hands. If you're ready to schedule a brake service appointment with us, please give us a call at (877) 752-4258 or contact us online.