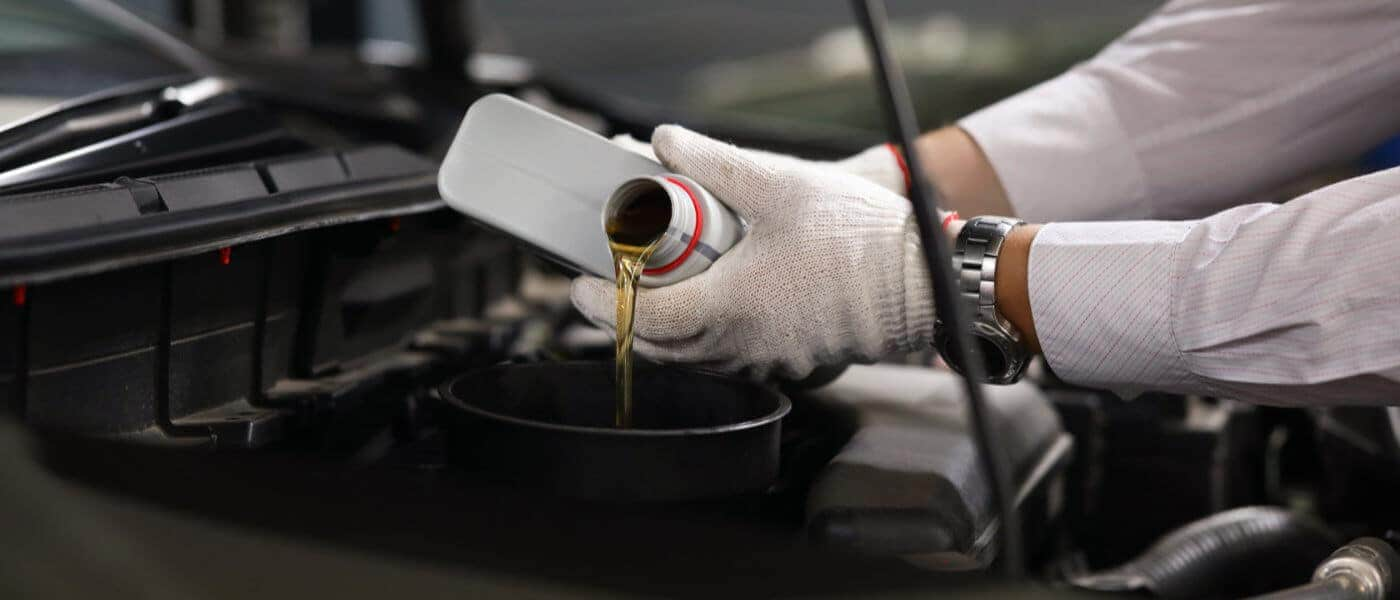 When it's time to service your Jaguar model, consider Imperial Motors Jaguar your one-stop-shop for all things maintenance. Whether you drive an E-PACE, F-PACE, or I-PACE, our service center in Lake Bluff, IL, has the knowledge and experience to handle your oil change without an issue. If you have questions about our hours and directions, please reach out to us by calling (877) 437-0379.
Jaguar Oil Change Specials Available
At Imperial Motors Jaguar, we offer a number of service and parts specials for you to take advantage of. Browse through them and ensure you get an oil change for your Jaguar.
Jaguar Oil Change Services Available
At Imperial Motors Jaguar, we are readily available to complete the oil change on your Jaguar model. Our expert service staff is experienced in all things Jaguar, so you can have peace of mind that your model will have expert care. You can schedule service at our department in Lake Bluff, IL, or you can contact us online if you have any questions.
Jaguar Oil FAQ
If you're unsure of how or when to complete an oil change with your Jaguar, you can use the following FAQ crafted by the Imperial Motors Jaguar team.
How Often Should I Change My Oil?
With your Jaguar model, we recommend an oil change every 10,000 miles or 12 months. This will make sure that your engine is running as smoothly as possible and you don't encounter any issues on the road.
Conventional Oil vs. Synthetic Oil?
Depending on the Jaguar vehicle you drive, the type of oil you need may vary. Be sure to check your user manual to discover what type you need. The service department at Imperial Motors Jaguar can also assist you with this. Conventional oil requires more oil changes than synthetic oil.
How Do I Know When to Schedule an Oil Change?
You can check the maintenance schedule of your Jaguar in order to keep up to date. If you can't find your maintenance schedule, stick to changing your oil every 10,000 miles or every 12 months and your Jaguar should be running properly.
Schedule Your Next Jaguar Oil Change Appointment Today
Schedule your next Jaguar oil change at Imperial Motors Jaguar and ensure a smooth driving experience. To make an appointment with our service center in Lake Bluff, IL, give us a call at (877) 437-0379 or make an appointment.